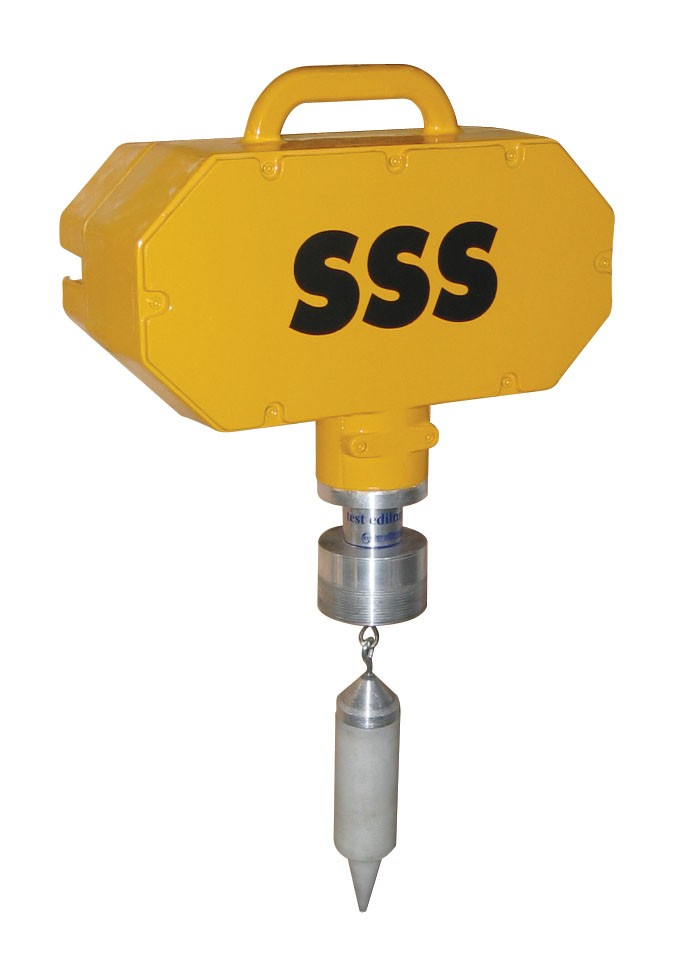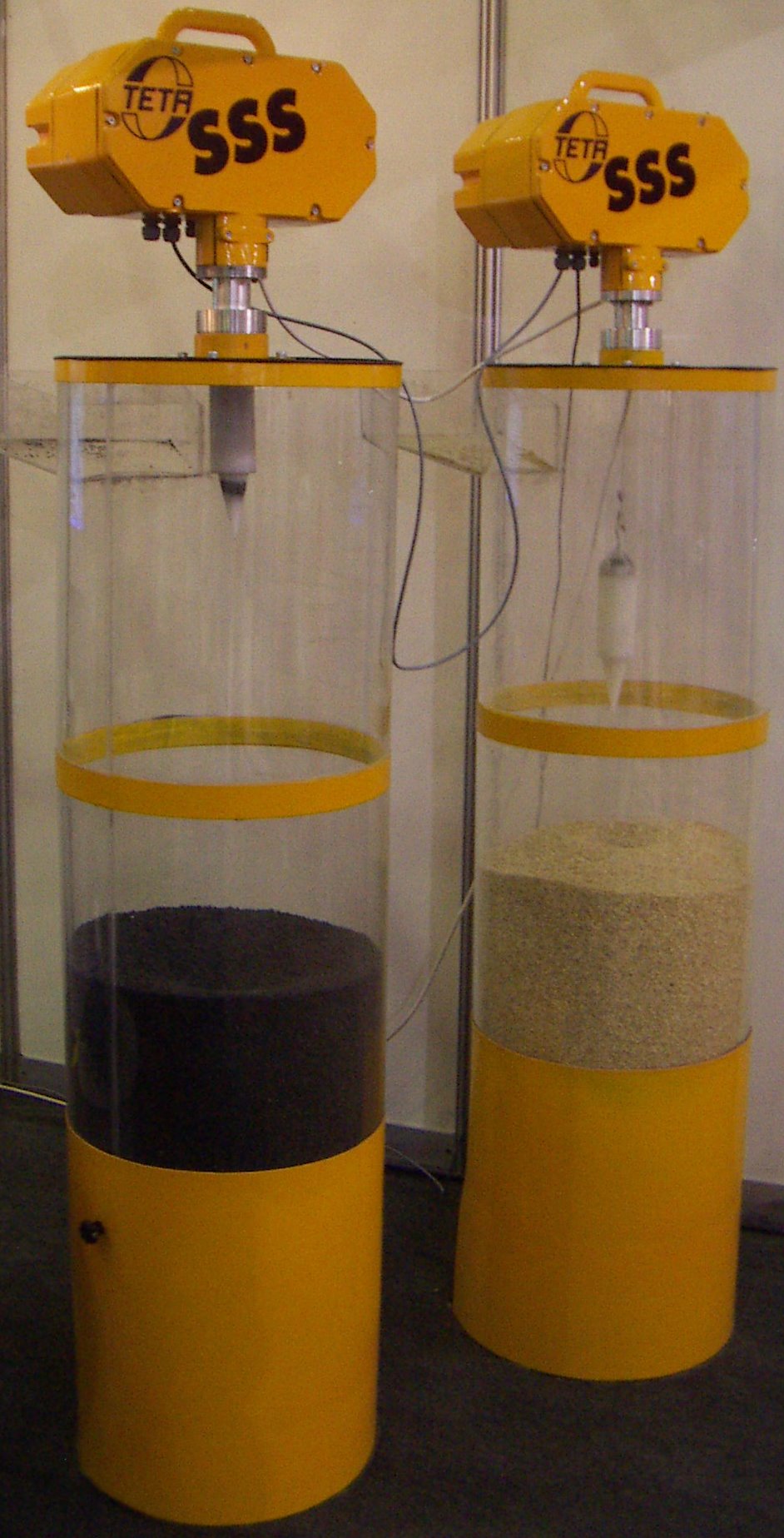 SIMPLE AND RELIABLE LEVEL MONITORING OF POWDER, GRANULAR AND LIOUID MATERIALS. ConTInuous Level Measurement System Unaffected From DUST, TEMPERATURE, BIN DIMENSIONS, STEAM, SOUND ETC.
 SPECIFICATIONS :
Reliable Mechanical System
Accurate and Repeatable Measurement
Easy and Inexpensive Installation
Measurement Up to 45 m.
Digital Communication Through RS-485
No Need For Calibration or Adjustment
The SSS sensor, installed on top of the bin, quickly lowers the probe. As soon as the probe touches the product level, the motor rewinds the wire. The length of the wire released is measured opto-electronically and the built-in microprocessor transmits the  information digitally. Thus, the product height inside the tank is determined accurately and continuously.  Unlike other continuous level indicators, which utilise sonic waves or high frequency signals, SSS is not affected by the environmental conditions. Due to this fact, SSS can be used in all applications without any limitation.
The measured depths can be displayed in two options. The Remote Control Unit, equipped with special PLC system, can be connected to various SSS sensors in series and measurements can be displayed one at atime. The other alternative incorporates a PC, where the silos with the product and level data are displayed graphically and monitored continuously. This alternative needs the special TETA Inventory Control Software.