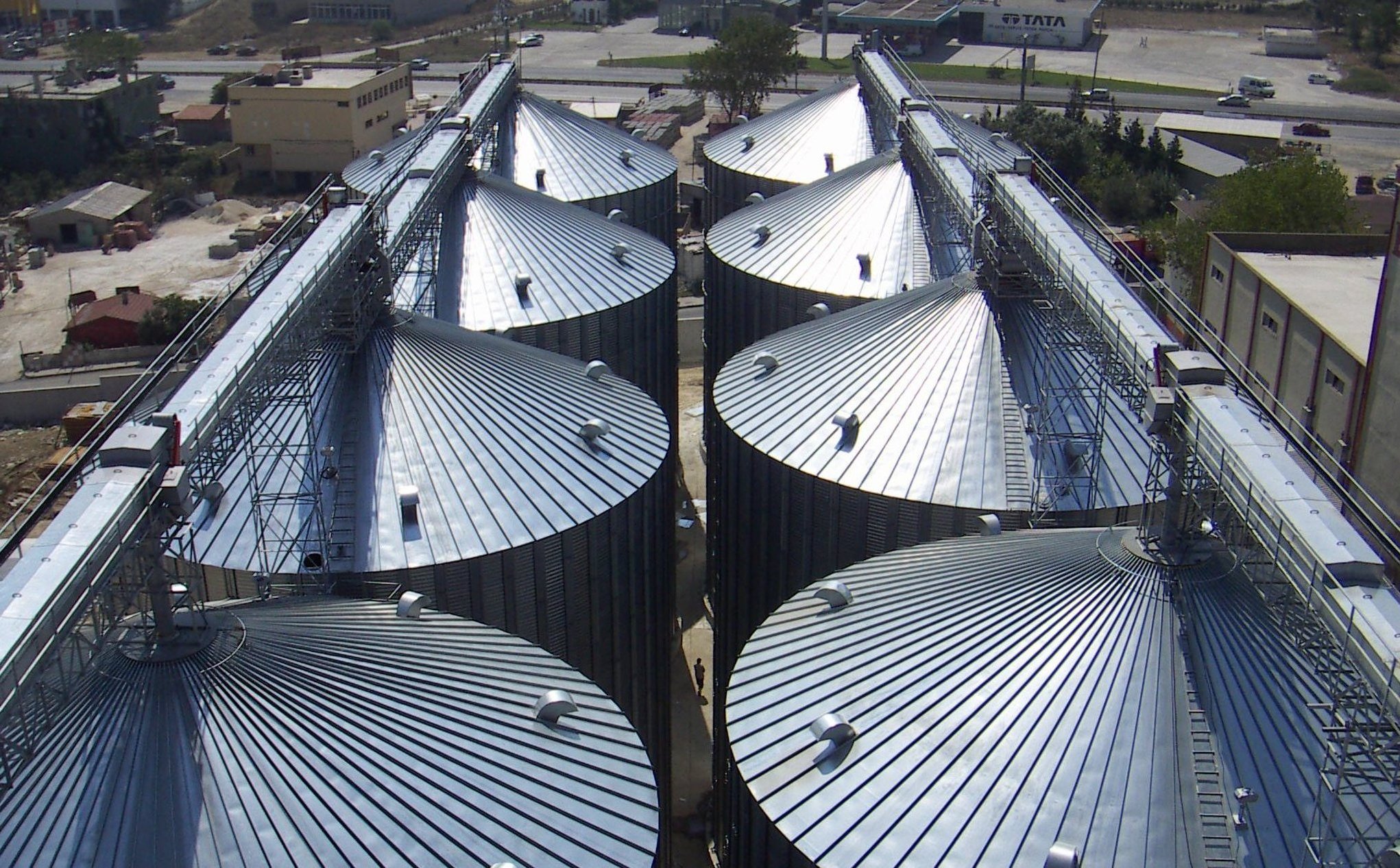 W-shaped stiffeners
Standard G 115 / 350 gr/m2 galvanization
Highest roof load capacıty: 11 tons
Teta Mühendislik is the area distributor of one of the World's Leading Companies in the field, CHIEF Industries. The production program consists of more than 450 types of products including flat-bottom, hopper-bottom, commercial and farm type bins with a wide variety of different diameters and capacities. In 2000, TITAN 42 Bins are introduced to the world market, which offer a leap in silo technology with the advancements of easy installation, optimum grain protection and superior strength.
High quality storage bins are coupled with engineering experience and erection services of Teta Mühendislik along with performance proven high capacity bucket elevators, chain conveyors, catwalks, steel supports, slide gates, distributors and electrical control systems leading to the turnkey delivery of the grain storage facility. 67 complete plants consisting of 408 silos in total have been established successfully till now in domestic and foreign markets featuring a total storage capacity of 1.085.000 tons.