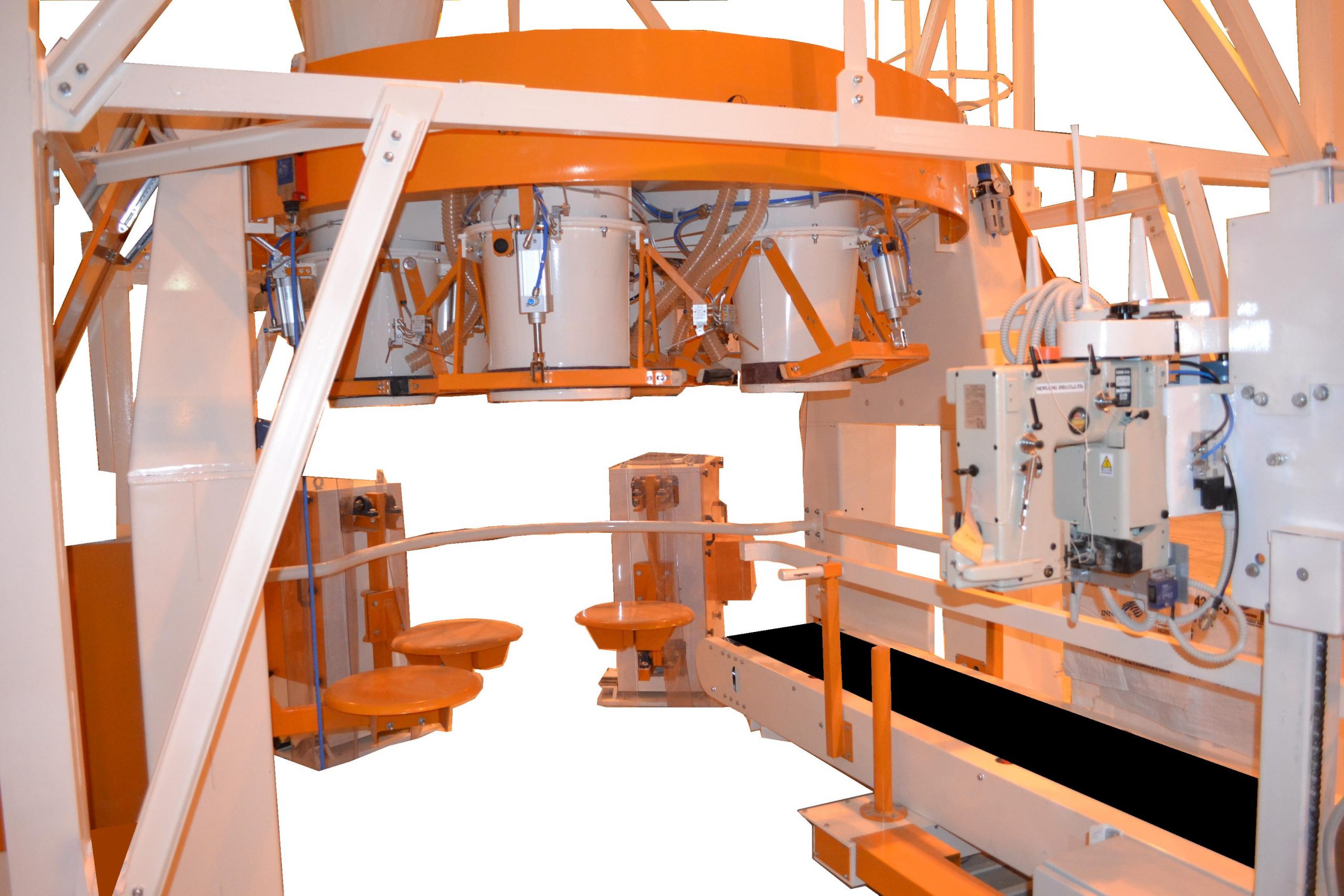 UP TO 850 – 900 BAGS/HOUR
ELECTRONIC SCALE
HIGH ACCURACY WITH THREE LOAD –CELLS
FOR HIGH CAPACITY BAGGING OF FLOUR, ANIMAL FEED, BRAN AND
GRAIN INTO OPEN – MOUTH BAGS
 4 AND 6 FILLING STATION TYPES ARE AVAILABLE.
Carousel Bagging Machines are composed of a rotating platform with 4 or 6 bag spouts. This allows the operator to feed the empty bag on a station, while bags are successively filled and vibrated on following stations. The opportunity of making different operations at different stations at the same time, allows higher capacities up to 900 bags/hour for flour.
Single or double, high speed electronic scales are placed above the bagging platform to ensure accurate product weight. Bag vibrators, with bottom vibration, settle the product into the bags efficiently. All operations  of the Carousel are controlled by the PLC automation system.