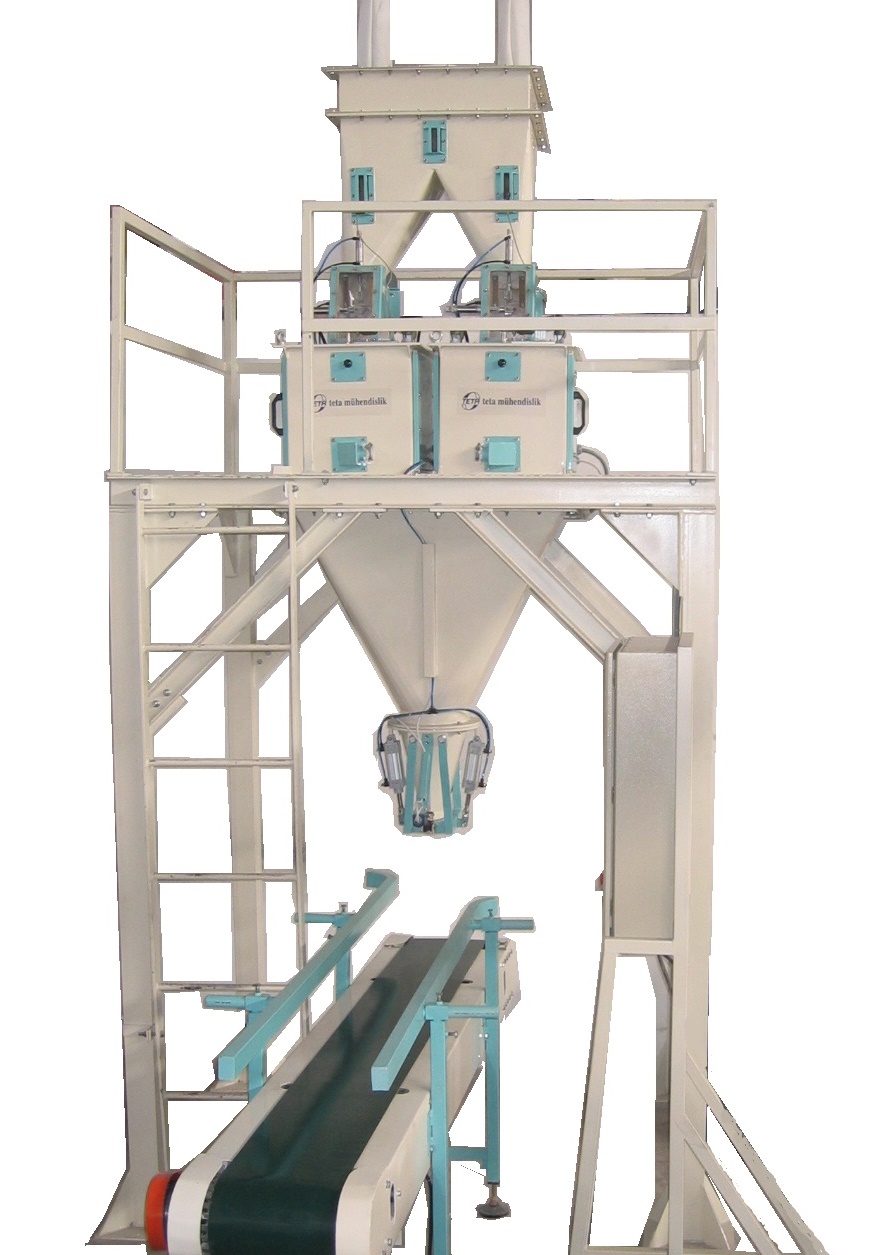 ELECTRONIC SCALE
HIGH ACCURACY WİTH THREE LOAD –CELLS
FLOUR, BRAN, ANIMAL FEED, SUGAR, STARCH, SALT, GRAIN, CEREALS, SPICES etc.
HIGH CAPACITY WITH SINGLE LOADING SPOUT; 450 – 500 BAGS/HOUR CAPACITY FOR FLOUR
With the introduction of the second electronic scale, the weighing period within the total filling cycle is decreased to minimum. In other words, one of the scales is ready to discharge the weighed product as soon as the operator introduces the bag. Consequently, with a relatively small investment, the capacity is increased by about 50%.
DIFFERENT SIZES FOR 25/50 kg AND 5/10 kg
EASY PROGRAMMING FACILITY FOR DIFFERENT PRODUCTS
SUITABLE FOR POLYPROPYLENE, PAPER AND JUTE BAGS
OPTIMUM BAG SIZE:
Thanks to the special bag vibrator, products like flour and starch are efficiently settled within the bags. Thus, great savings in bag height are achieved.